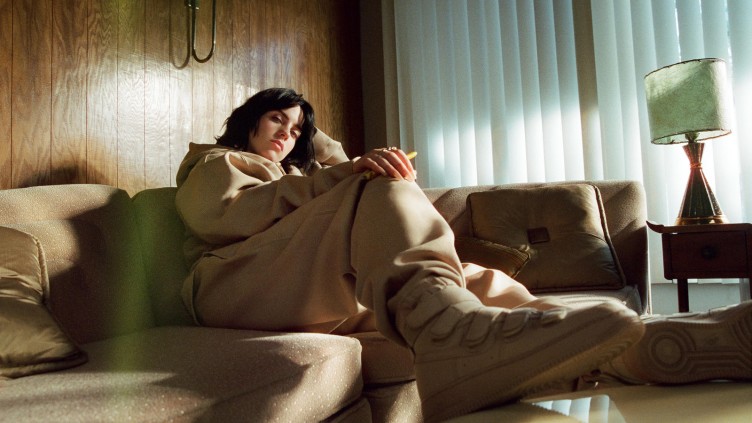 Ear we go! Why music is the golden opportunity for brands
As marketers, we always strive to capture the attention of the right consumer group, at the right moment with the most suitable tone. What if I told you Music was the perfect way to do so?
Music at the heart of messages
Music is an important part of any advertisement. It helps set the mood and makes the ad more memorable. Use the right song and consumers can actually feel what a brand's message is and the effect of the product. As a sign of how important music is in marketing we're seeing more and more brands hiring songwriters to participate in their content creation process.
A major study published at ScienceDaily revealed how wide networks in the brain, including areas responsible for motor actions, emotions, and creativity, are activated during music listening. Indeed, Music connects us and our emotions and makes content memorable.
Whether it's Adele or Drake, our brain releases dopamine when hearing pleasurable sounds making a lasting impact on us. Furthermore, when our bodies produce physical responses to music - chills, a foot tap, a head bop, a dance - systems of the brain are triggered that typically involve highly reinforcing and addictive behaviours.
Sound can enrich a brand's message, with ad recall 14% higher WARC. Not only can music boost brand recognition, but with a little planning plus some brave and bold choices your music strategy can also strengthen emotional ties and make your brand stand out amongst crowded media messages.
TikTok has fostered a culture of 'community commerce'
Every month, TikTok attracts over 1 billion users who laugh, learn, and discover something new. One of those new things is music. The platform created an advertising revolution, a cultural shift in creativity and the ways we discover and also reconnect with songs that were kept in our collective unconscious. For example, Fleetwood Mac's 'Dreams', a song from 1977, made a massive comeback with billions of views on the platform.
59% of TikTok users say that music makes the content uplifting, energizing and more engaging for discovery.
This emotional power that music has is well known. Nobel Laureate Francis Crick called it the astonishing hypothesis: the idea that all human feelings, thoughts, and actions—even consciousness itself—are just the products of neural activity in the brain. For marketers the promise of this idea is that neurobiology can reduce the uncertainty and conjecture that traditionally hamper efforts to understand consumer behaviour.
The Music Experience
Interestingly, music is completely underused in the world of business and marketing planning. As the ultimate goal of any strategy is to create differentiation, music can offer both the opportunity to transcend traditional advertising and expand into partnership opportunities with authenticity.
Sonos, an audio technology company, generated a record 25% increase in revenue growth globally during a campaign that had focused on "Deliver premium sound messaging through iconic placements in environments where music and culture meet."
Hip-Hop Has Revolutionized Marketing
The messages in songs and their artists' personas can be used to complement a brand's ethics. This kind of partnership shows audiences what each collaborator stands for and becomes mutually beneficial. HipHop in particular has grown exponentially in the last few decades and brands capitalized on the opportunities that they saw within this genre of music. The sneaker culture and hip-hop have been completely intertwined for as long as we can remember RunDMC wearing Adidas.
When people like Travis Scott are releasing his own McDonald's meal or Skepta is creating a trainer with Nike, not to mention Cardi B is the face of everything from Pepsi to Reebok, it's safe to say that Music, in particular rap music, is part of mainstream branding and communications.
Music is a universal language that everyone loves. It's more than just a tool to engage with your target audience, it actually can deeply impact your lifestyle and our biggest passion point. MusicBusinessWorldwide
Music generates positive emotions and thus consumers have an increased likelihood to buy products or services because they feel emotionally charged and connected to brands. Whether you are working on a brand awareness campaign, creating media content or advertising at sporting events--music should always be considered.
How do you know which type of music will work best? We have consumer-generated data that reveals what songs perform best in a variety of situations and what it takes for brands to become part of pop culture. Get in touch with our team today if you want to develop a custom strategy for incorporating music into your marketing.